ADVANTAGE VERY PRECISE
Because of the ability of the computer to make minute adjustments every element is digitally drawn to the exact measurement that is specified.
EXACTLY REPEATABLE
Should you wish to make more than one pattern immediately or years from now, the pattern will be exactly the same as the original.
EASY TO ALTER
Even the smallest changes can be made on the computer in minutes.
STORE GRADE RULES
Grade rules can be stored for each style that you make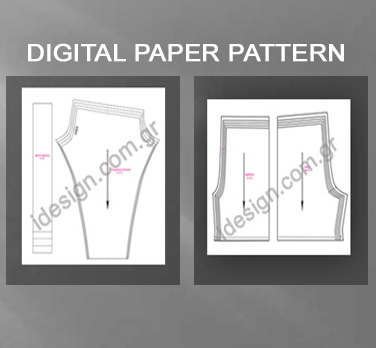 DIGITIZE EXISTING SAMPLES
Whether you have lost a pattern or want to replicate an existing garment we can digitize it.
BENEFIT
There is no room for a "slip" or human error when drawing or cutting a pattern
All patterns and components of patterns can be checked right on the computer
•No more torn or dog eared patterns
No more having to remake lost or damaged patterns
Save costly on inventory space
•You don't have to remake an entire pattern in order to make changes. We store all your patterns
•You can have a disk that holds all of the information of every job that is done for you
•You will be able to transfer grade rules to new patterns
You will be able to change grade rules and see the results immediately