♥♥♥  Life Has to Be Accessorized  ♥♥
  As soon we'll make our way into November, the necessity becomes obvious. I'm talking about winter accessories: jewelry, scarves, hats, gloves, and all things cozy to cover the extremities. Although I live in a place that doesn't get subzero, plenty of places that I travel to do. The good news is that winter accessories are trendier than ever, and are a fantastic way to spruce up last season's winter coat or fall jacket.
Fresh, on-trend accessories can update and elevate an outfit with complete ease. Nobody knows this piece of styling wisdom better than celebrities which is why we are looking to them for inspiration. This season, celebs have taken the 90's revival off the runway and worked it into their everyday wardrobes.
Check out this  list of printed and be-sparkled, cheeky and tech-friendly accessories, perfect for you and great gifts for those you love!
THE CHOKER NECKLACE TREND – ONLY 90s KIDS WILL UNDERSTAND
   It's no secret, sooner or later all fashion trends experience a revival, such as the good old choker necklace from the 90s.  I had so many when I was growing up; my collection included stretchy plastic ones in just about every colour.  We've witnessed black chokers pop on red carpets, completing outfits and decorating long necks.Surprisingly, they look good with pretty much everything – be it a masculine tuxedo jacket or a romantic Valentino gown.  Remember that most types are chokers are a go (metal, jewelled, satin, velvet, the multi wrap, lace, dangling pendant, a wrapped scarf and etc).
In order to break it up, try adding another necklace to the look.  It's nearly just as common to layer them with other pieces as it is to wear them alone.
Have pearls ever really gone off the fashion trends? I think not. If anything, we see pearls being matched with other metals and stones that breathe new life into the standard 'classic' feel.
If my words have not persuaded you, do see this image of Rihanna taken by surprise when the journalists captured her advertising the new trend (taken to the next level):
Wearing just one earring that is a statement piece in itself. This is one of best hottest trends on 2016 and 2017. Moving away from the tradition of wearing a pair , wear ONE earring that is large, catchy and elegant. What do you think of this trend? Do you like it?
Chandelier earrings are back and everyone is wearing them. These shoulder kissing ornaments add a spectacular charm to the personality and ensure that you are the cynosure of all eyes. They are great to jazz up any outfit and can be worn without any additional jewelry. Feminine, stylish and flamboyant, chandelier earrings are a favorite accessory!
Set in various metals like gold, silver, platinum and decorated with precious and semi-precious gems in various designs, chandeliers are available in wide range. . But, one thing is pretty visible – chandelier earrings are a fashion staple that every woman should have.
A jewelry trend that is still going strong well into fall of 2016 is layering necklaces. Layered necklaces range from a single necklace with connected multiple strands to layering by trend. They range from complimentary minerals and stones to layering by shapes, composition and balance. Regardless, adorning oneself with multiple layers of necklaces is becoming just as artful as the jewelry that one is wearing. Here are some inspirational ways to create that layered look that is so on trend.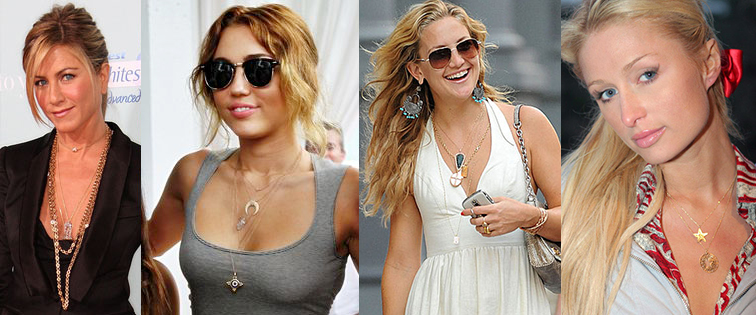 Seeing some of your favorite celebs looking absolutely wonderful and adorning some of the most impressive jewels can some how give the feeling of success and beauty all mixed into one. Anyone would feel glamorous looking that amazing and thanks to the great looking gems and gold, the famous become even more famous.
Wearing multiple rings is now becoming more and more popular among celebrities and fashion savvy ladies. It doesn't just bring attention to your long flawless fingers but it can also create quite an impression about your style.
Make a statement and show off your remarkable style with gorgeous cocktail rings! These large and flashy rings add feminine flair and fun to any outfit.  Cocktail rings  were originally worn in the 1920's during prohibition. Women wore these bold, attention demanding rings as a style of status. They were also worn at cocktail parties to signify that the wearer was drinking illegally, and that they were doing it with style! Either way, these rings were the center of attention.
Celebrities are responsibility for making cocktail rings so popular and trendy. Each ring is unique and chic, making it the focal point of any outfit. Celebrities like Rihanna and Jeniffer Lopez are wearing them at various events as an instant boost of bling.
There's a common misconception that a brooch is an accessory worn by someone 70+: the Queen of England, Madeline Albright, aged Park Avenue Socialites, you get the picture. However, we're here to dispel that notion, especially since this season, the pretty pins are making their way back into the accessories market. Seen on the runways  and on celebrities like Sarah Jessica Parker  (a much more toned-down version of her famous "Sex and The City" flower pin), wearing a brooch is a timeless way to add some sparkle to your fall winter  ensemble.
  Pin one on in the glamourous style of Elizabeth Taylor, use it as a utilitarian way to close a shawl, or turn it into an embellishment for a sharp clutch or dress, but before you do, keep these 4 styling tips in mind:
Mix old with new

.Wear a vintage brooch with a structured, graphic print dress or sporty neon clutch for a look that's polished with added modern flair.

Placement is key

.A brooch always works when worn, left or right, over the bust, but it can also be a surprising embellishment at the center of a buttoned up collar.

Blazers and brooches are friends

.A fresh way to put some punch into your go-to, tailored black blazer is to add a playful brooch to the lapel.

Dress up a boring bag

.If you've got a plain purse you love to carry from day to night, adding a brooch to the top corner is a great way to carry it out for a dressier occasion.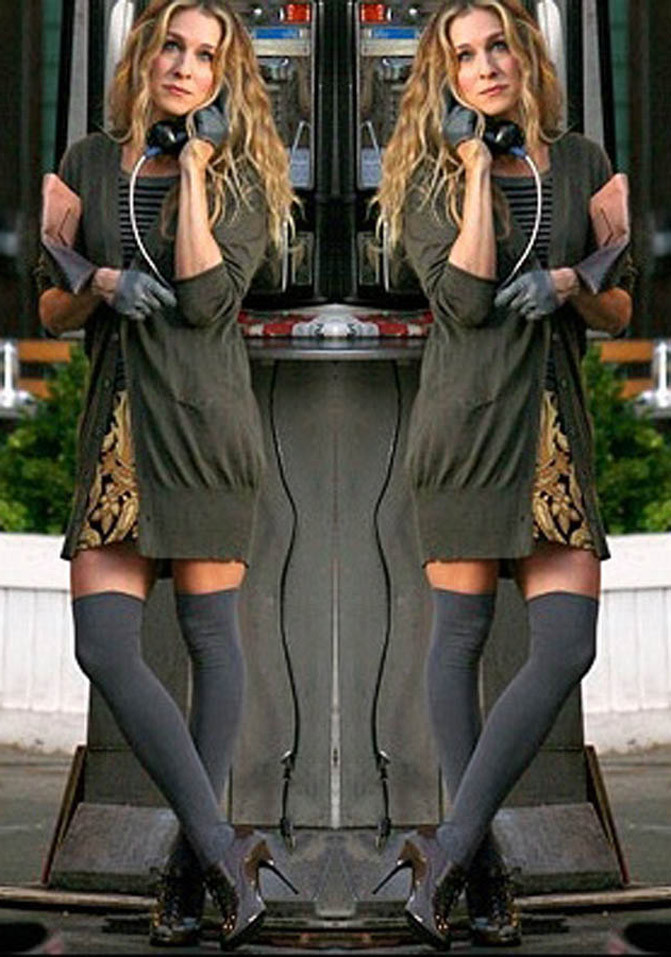 Let's talk about gloves for women to try on this winter 2016-2017. This accessory is necessary for keeping your fingers and hands in a warm place, as well as for a statement making. There are so many styles to try on the upcoming cold season, that I simply loose my mind counting them. Anyway, there is such a variety of gloves  so you can choose the ones which are ideal for you to try on this winter.
It's simply not possible to own too many scarves. They're so versatile, and can be used throughout the year with a number of outfits. This isn't a new breakthrough, though; scarves and stoles have been used for warmth for many years. Today, they're used for more than just function; scarves are used to accessorize, and to show off personal style and taste January through December. Changes in materials have allowed the popular accessory to be used in warm or cold weather. Since scarves are so common, they tend to be updated often to keep them fresh, making small and big changes typical. A couple changes being made to the scarf this fall are small, but make a big impact in any wardrobe. 
#design #σχεδιασμός #πατρόν #pattern #τάσεις #μόδα #ένδυση #γυναίκα#fashion  #trends  #idesign4u #ipattern4u